Carl Bernstein is crying. He slips an index finger behind his spectacles to push away a tear. He repeats the action to wipe his other eye.
Nearly six decades have passed since Bernstein, a young newsman in a hurry, was told by a colleague that President John F Kennedy was dead. But the gut punch of that moment surfaces as if it were yesterday. "I still have trouble with it," Bernstein admits, quickly regaining his composure. "It's very strange."
Now a silver-haired 77, Bernstein is one half of the world's most famous journalistic double act. His reporting with Washington Post colleague Bob Woodward on the Watergate break-in and cover-up helped bring down Richard Nixon (still the only US president to resign).
Their 1974 book about it, All the President's Men, was turned into a film starring Robert Redford and Dustin Hoffman that remains probably the most accurate Hollywood depiction of the reporting process.
Bernstein's latest work, Chasing History, is a prequel to all that, a vivid memoir of his apprenticeship, a love letter to the trade and an elegy for the vanishing world of local newspapers. It is Bernstein without Woodward.
The book maintains a tight focus on his time at Washington's Evening Star newspaper from 1960 to 1965, covering the Kennedy era, civil rights movement and various grisly crimes. But in a Zoom interview from his New York apartment, he proves willing to expand and expound on everything from the decline of meritocracy to former president Donald Trump to America's cold civil war.
"I'm going all over the place, as I'm known for doing," he cheerfully acknowledges at one point during a discursive conversation that will last an hour and three-quarters, punctuated by his wife Christine arriving home ("Hello!") and a delivery of flowers from his publisher. "I tell stories circumlocutiously."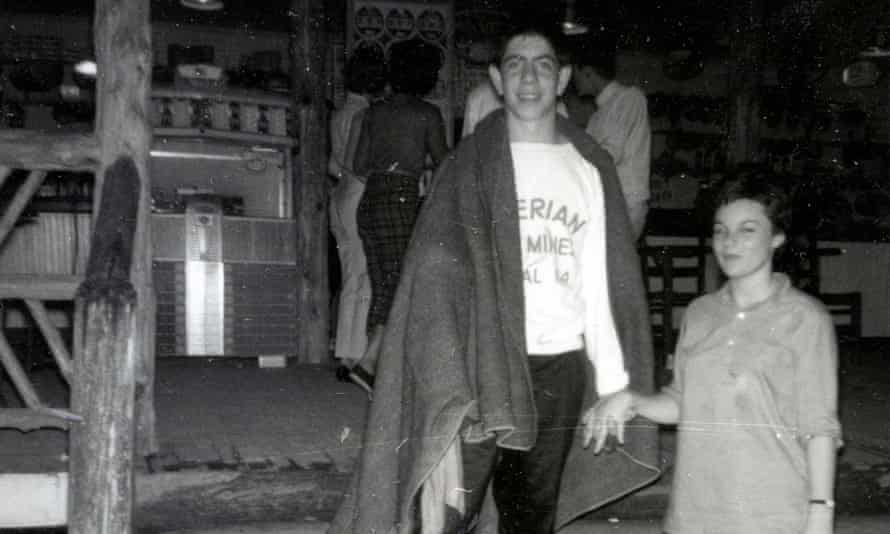 Chasing History evokes a journalistic Camelot: the newsroom as humming word factory with gunmetal desks, stacks of newspapers, clattering and chinging typewriters, carbon copies of old stories impaled on spikes, men yelling "Copy!" and racing against deadline, and printing presses rumbling under the floor.
It is an era of hats, pay phones and cigarette smoke reminiscent of the 1940 film His Girl Friday, based on the play The Front Page, in which Hildy Johnson (Rosalind Russell) remarks: "A journalist? Now, what does that mean? Peeking through keyholes, chasing after fire engines, waking people up in the middle of the night and ask them if Hitler's gonna start another war, stealing pictures off old ladies?"
There are also echoes of the Fleet Street in which Nick Tomalin identified the qualities required for success in journalism as "ratlike cunning, a plausible manner, and a little literary ability".
The teenage Bernstein had another asset: he could type nearly 90 words a minute after joining his school's otherwise all-female typing class. This, combined with an assist from his father, landed him a job at the Star as a copyboy running errands when he was just 16.
With printer's ink in his veins and a nose for secrets, Bernstein describes…


Read More: Carl Bernstein: 'Our democracy, before Trump, had ceased to be working well' |